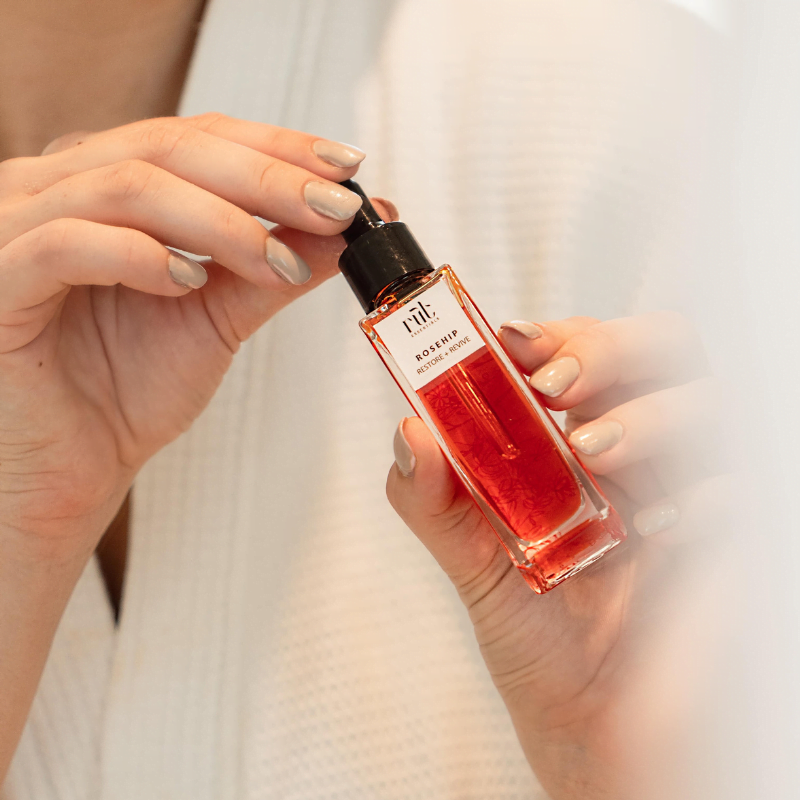 STEP 1
PICK YOUR PRODUCT
Select the perfect product that aligns with your brand. Trust in our wide range of high-quality options crafted with precision to meet your requirements. We offer exceptional choices that resonate with your target audience.
STEP 2
CHOOSE YOUR PACKAGING
Make a lasting impression with customized packaging that speaks to your brand's identity. Our experts will guide you in selecting packaging solutions that reflect your unique vision and ensure your products stand out on the shelves.
THERE IS NO STEP 3!
WE HANDLE THE REST
Relax and leave the complexities to us. From manufacturing to shipping, product registration to global compliance, we take care of it all. Our experienced team will meticulously handle every detail while you focus on your brand.
Discover Our Customized Product Selection
Tailored Just for You!
By choosing Rūt Essentials, you join a growing community of businesses that have experienced the benefits of our private label manufacturing services. 
Trust our expertise and track record to help you achieve success in the market
Successfully launched over 10 branded product lines for satisfied clients
Manufactured over 20,000 items for different brands
Cost reduction solutions through our streamlined processes compared to other alternatives
Why choose custom product development?
Get ahead of the competition! We focus on creating the product so you can focus on branding and marketing and selling!
With our expertise and experience, you can have peace of mind knowing that you are working with a company that has a proven track record of delivering top-quality products that are ready for market.
confidentiality and Trust
Make sure to include any additional details to get an accurate quote. Such as finishing required, printing type, or even a sample image.
General Manager
Fluent in Arabic, English, French
Head of Product Development
Fluent in Arabic, English
FREQUENTLY ASKED QUESTIONS
Why should I consider private label manufacturing?
Private label manufacturing offers several advantages. It allows you to launch your own branded products without the need for large-scale production facilities or specialized expertise. It provides flexibility in product customization, branding, and packaging. It also allows you to establish a unique product line and differentiate yourself in the market.
Can you help me with distributing my product?
Absolutely! We have a vast network of distributors with whom we have established relationships. By partnering with us, you gain access to our extensive distribution network, helping you reach a wider audience and expand your market presence.
How do I register my products ?
We offer product registration services to assist you in navigating the registration process smoothly. Our knowledgeable team is well-versed in the regulatory requirements and can guide you through the necessary steps to ensure your products are properly registered and compliant with relevant regulations.
What types of products can be private labeled?
Private label manufacturing covers a wide range of products, including skincare, haircare, cosmetics, supplements, candles, and more. The specific product categories depend on the capabilities and expertise of the manufacturing company.
Can I customize the products to suit my brand?
Yes! One of the key benefits of private label manufacturing is the ability to customize products. You can work closely with the manufacturing company to select or develop formulas, choose packaging options, and create branding elements that align with your brand's identity and target market.
How long does the private label manufacturing process take?
The timeframe for private label manufacturing can vary depending on the complexity of the product, order quantity, and other factors. It typically involves formulation development, sample testing, production, and packaging. The manufacturing company will provide you with a timeline based on your specific requirements.
Are you experienced in exporting products internationally?
Yes, we have extensive experience in exporting products globally. We understand the intricacies of international markets and can assist with any specific requirements or documentation needed for exporting your products.
Are there any minimum order quantities for private label manufacturing?
Minimum order quantities (MOQs) vary among manufacturing companies. Some may have specific MOQs for each product, while others may have a total MOQ across multiple products. It's important to discuss MOQs with the manufacturing company to ensure it aligns with your business needs.
What about product testing and regulatory compliance?
Reputable private label manufacturers ensure that the products they manufacture meet all necessary regulatory requirements and quality standards. They conduct rigorous testing to ensure product safety and compliance with relevant regulations in the target market.
Do you provide assistance with product label design and branding?
Absolutely! Our team can provide guidance and support in designing product labels and branding elements. We understand the importance of creating a visually appealing and cohesive brand identity.
Can you help with product fulfillment and logistics?
We offer comprehensive services that go beyond manufacturing. We can assist with product fulfillment, warehousing, and logistics, ensuring a smooth and efficient process from production to delivery.
What packaging options do you offer?
Yes, in fact that a reader will be distracted by the readable content of a page when looking at its layout.